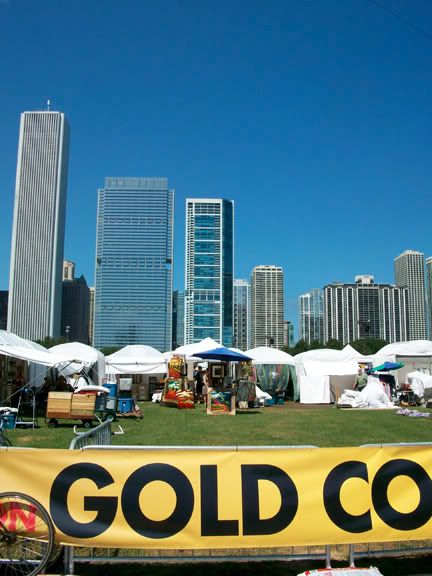 T
he Gold Coast Art Fair, which ironically isn't even in the Gold Coast.
Free and, in this economy means, crowded
Buckingham Fountain will always remind me of meeting a Czech couple in the middle of nowhere Portugal saying to us in broken English, "Oh Chicago. My favorite show is Married With Children."
big sail boat in Burnham Harbor
Megan's family calls these style of boats "Rodney Dangerfield's" because of his classic scene in Caddyshack. I have to say, it's pretty appropriate.
The Wrigley Building from the Riverwalk
It may look pretty, but there is no way you are going to get me that close to the Chicago River's water in a kayak
Hard Rock Hotel (Carbon and Carbide Buidling)
Megan enjoying her giant burger and giant fries at Five Guys
Strange architecture in Lincoln Park. Here are two apparent single family homes. They weren't big enough and so a strange tower addition was constructed to combine the both. It's like a Victorian McMansion Medieval castle house...
AIA Chicago gave this frame and artwork to us for our wedding. It's titled "He Was a Friend of Mine." Ok, so there's a dog made of clouds. A sinister cat. We're they friends? Is this title sarcastic? What evil things has this cat done? What is going on?