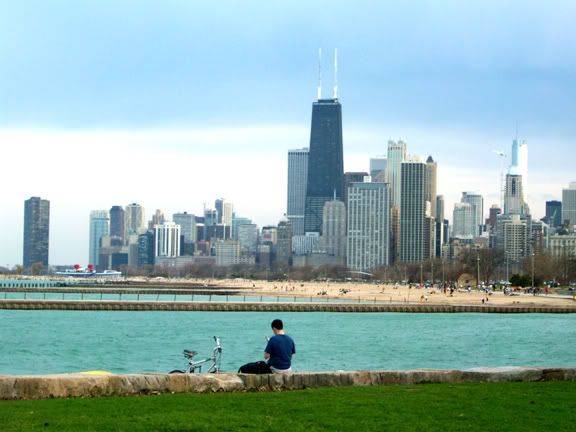 Looking downtown from Lincoln Park
Ivana Majic Longest? That's your real name? Really?
My bathroom is anything by "serene."
I don't know why this fascinates me so much. But, this is the Blue Cross/Blue Shield building. It was 20 stories tall and designed to be taller. So, they are adding another 24 stories or something on top.
Illegally photographed painting from Chinese exhibit at Chicago Cultural Center
Pig faced tow truck thing. Fine art indeed!
Talking about fine art, my old classrooms at the School of the Art Institute are under this new giant condo building. A huge condo building probably seemed like a lot better investment about 6 months ago...
The new Modern Wing at the Art Institute of Chicago is about to open!
The Aqua Building. It's suppose to look like this.