A wee bit belated, but HAPPY BIRTHDAY NOAH!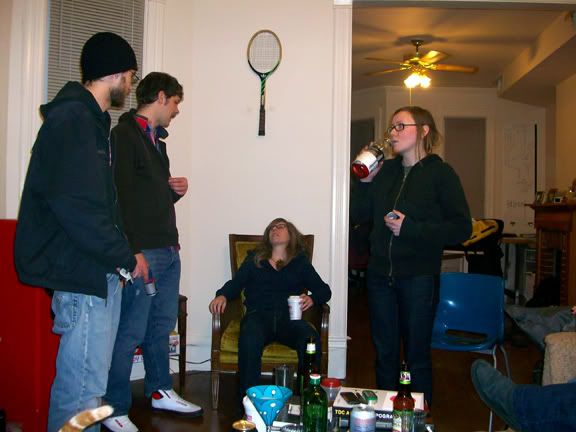 Here's everyone at Noah's b-day looking at Ms. Doctor who looks like she needs a doctor...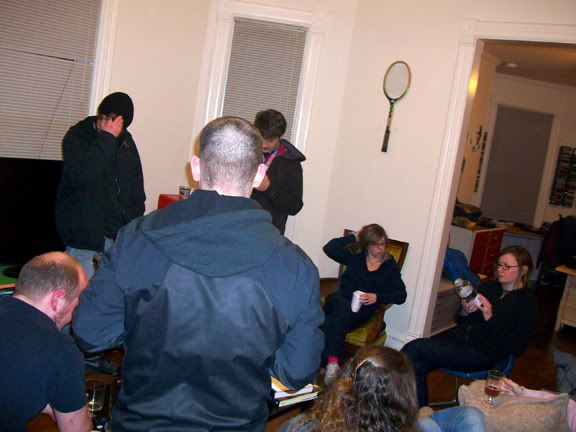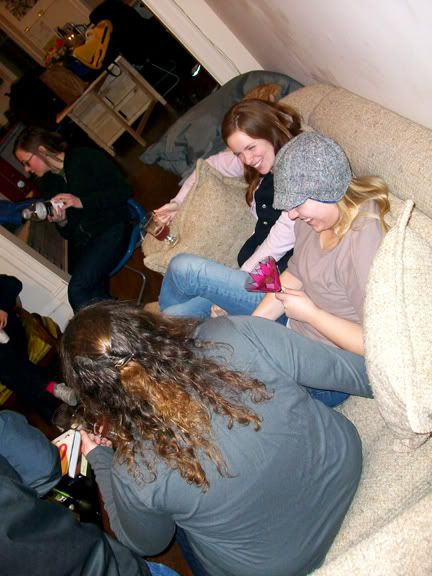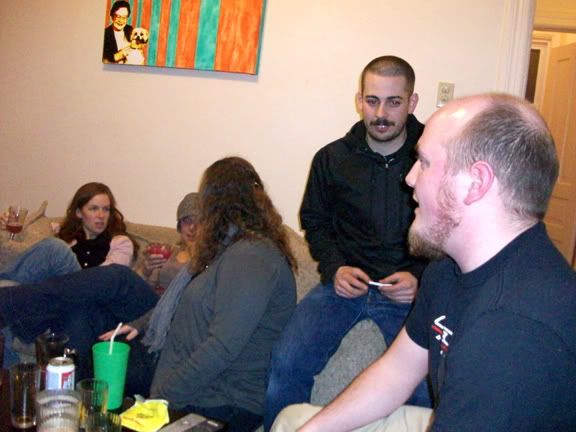 Noah in the foreground with everyone in the background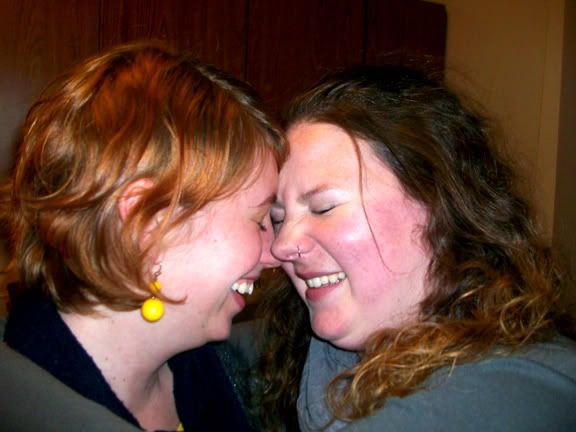 A series of photos of Frances and SME trying to "get it right." YOU DECIDE AMERICA!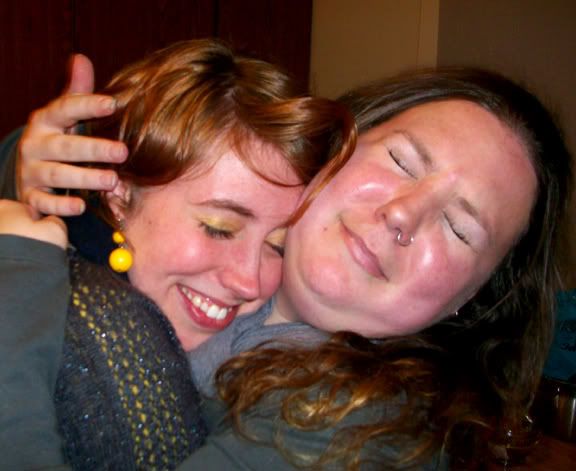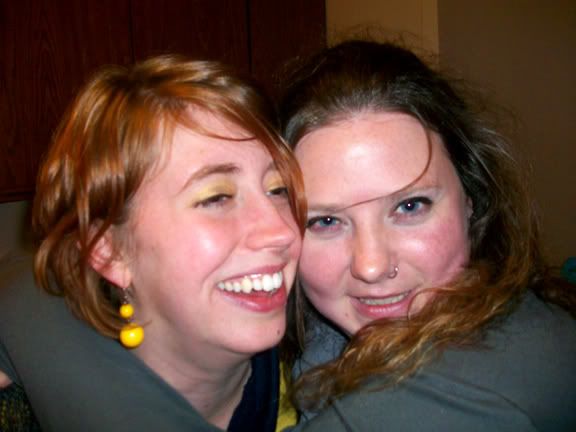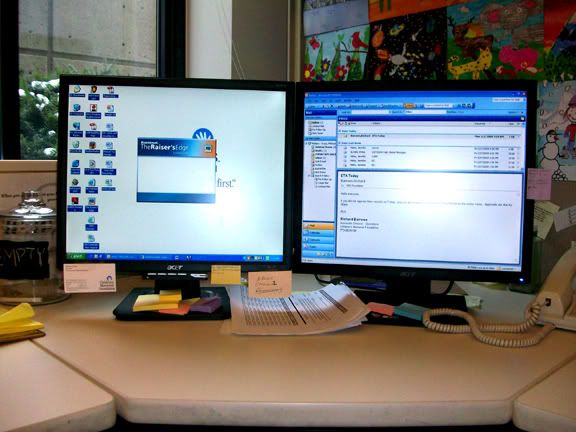 My new duelin' screens at work. All I need now is some World of Warcraft to be the ultimate nerd...
PS - Who's going to the Southside St. Patty's Day Parade on Sunday?